CAREERS AT CORELIGHT
Corelight transforms network and cloud activity into evidence that defenders use to drive complete visibility, next-level analytics, faster investigations and expert threat hunting. Based on the power of open source, we are the fastest-growing Open Network Detection and Response platform in the industry.
A diverse, distributed, and connected team
Corelighters are everywhere, by choice—in home and local offices in more than 15 countries. We connect through a combination of regular virtual and in-person events that facilitate engagement, learning, and dialogue.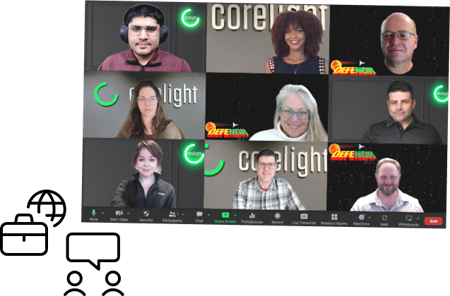 I am thrilled to join a company that is thoughtful about how it scales in a thriving industry. I was impressed by the caliber of my team right away, and my respect for them has only grown. They support and appreciate my contributions, and the same is true at every level of the business.