FLEET MANAGER
Orchestrate sensor management from one pane of glass.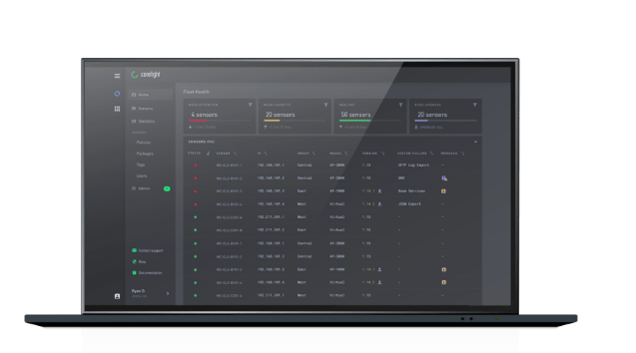 MANAGE HUNDREDS OF SENSORS IN ONE PLACE
Fleet Manager is a single, centralized platform that allows you to manage, configure, update, and apply baseline configurations to Corelight Sensors. Create configuration templates, define custom sensor groups, manage user roles and access levels, and assess managed sensor health across the enterprise—all from one pane of glass. Spend less time managing and tracking changes, and more time defending against attacks.
How it works
With Corelight Fleet Manager, you can assess the health and configuration of your sensors with at-a-glance dashboards.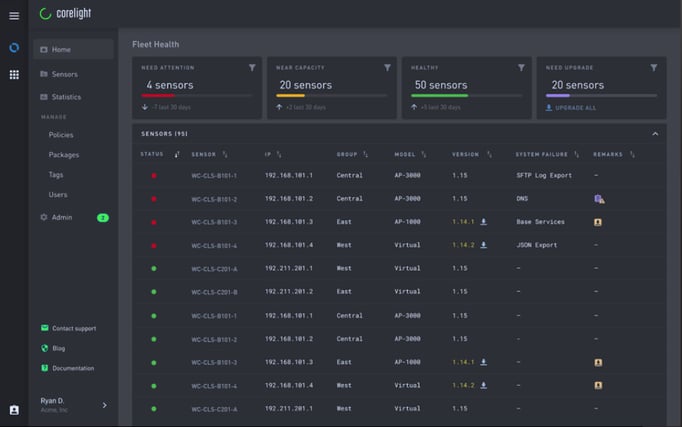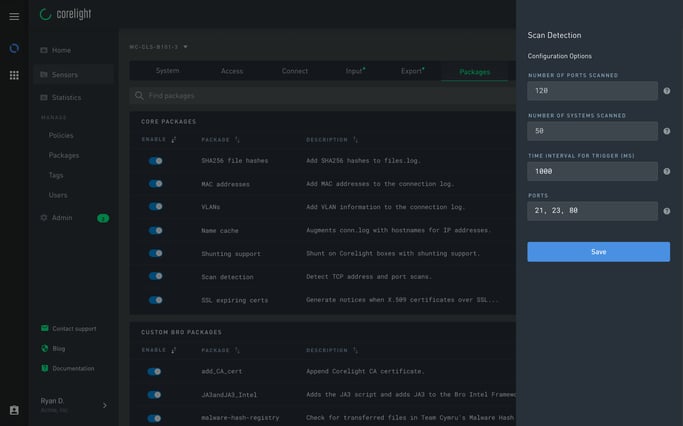 Create custom policies & configuration templates and apply them to all managed sensors across your organization.
Establish and enforce granular role-based access controls while demonstrating compliance with auditable logs, orchestrate deployments of new features, and upgrade packages across managed Corelight Sensors.