OPEN NDR WITH NEXT-LEVEL ANALYTICS
Corelight Investigator combines the power of our Open NDR Platform with machine learning and other analytics into an easy-to-use, quick-to-deploy SaaS solution. We simplify SOC workflows to give your team valuable time back to triage and respond with confidence. Disrupt attacks by shifting from low-priority, reactive tasks to high-impact, proactive defense.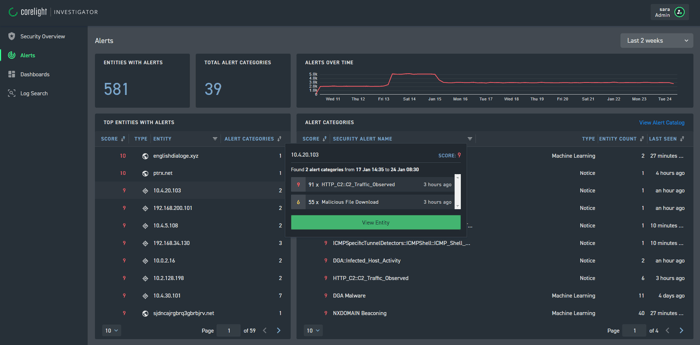 Dashboards put context first
Investigator's intuitive, out-of-the box dashboards make it easy to understand what's happening across your network—from on-prem to the cloud. Customize your dashboards to meet the unique needs of your organization.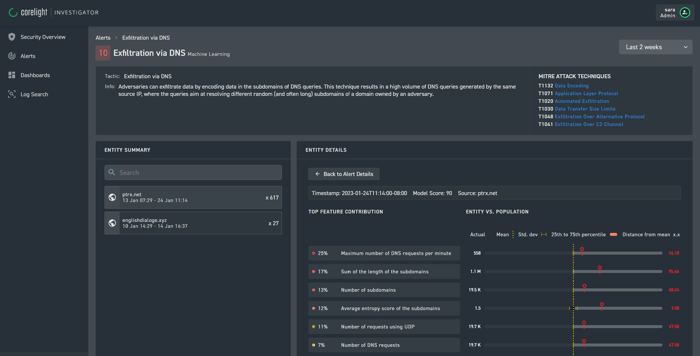 Transparent + customizable
Want to see what's behind your detections? Investigator shows you exactly how machine learning detections are made. Corelight makes it easy to write new rules to adapt to your unique environment. Read the blog post.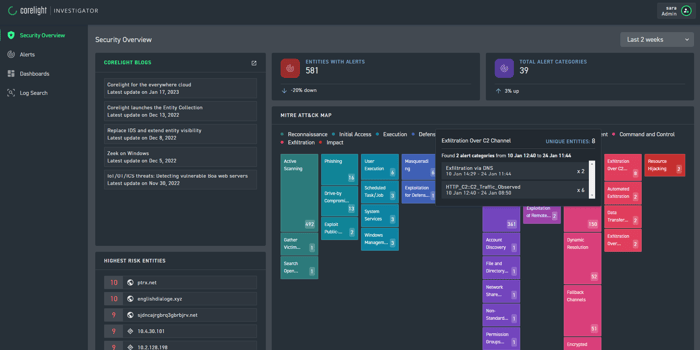 Focus on alerts that matter
Increase SOC performance metrics and cut through the backlog with aggregated, prioritized alerts mapped to the MITRE ATT&CK® framework. Quickly access correlated evidence in just one click, driving faster decisions and response times.